Since my island hopping tour in the Philippines was such a disaster due to the storms, I was determined to go to a tropical island and get some sunny tropical shots. There were a couple off the coast of Kota Kinabalu and I researched doing a tour of some sort. But it turns out the tours were quite expensive. After further research I discovered you didn't need to do a tour at all and it was possible to make your own way out to one of the islands. And it was a hell of a lot cheaper.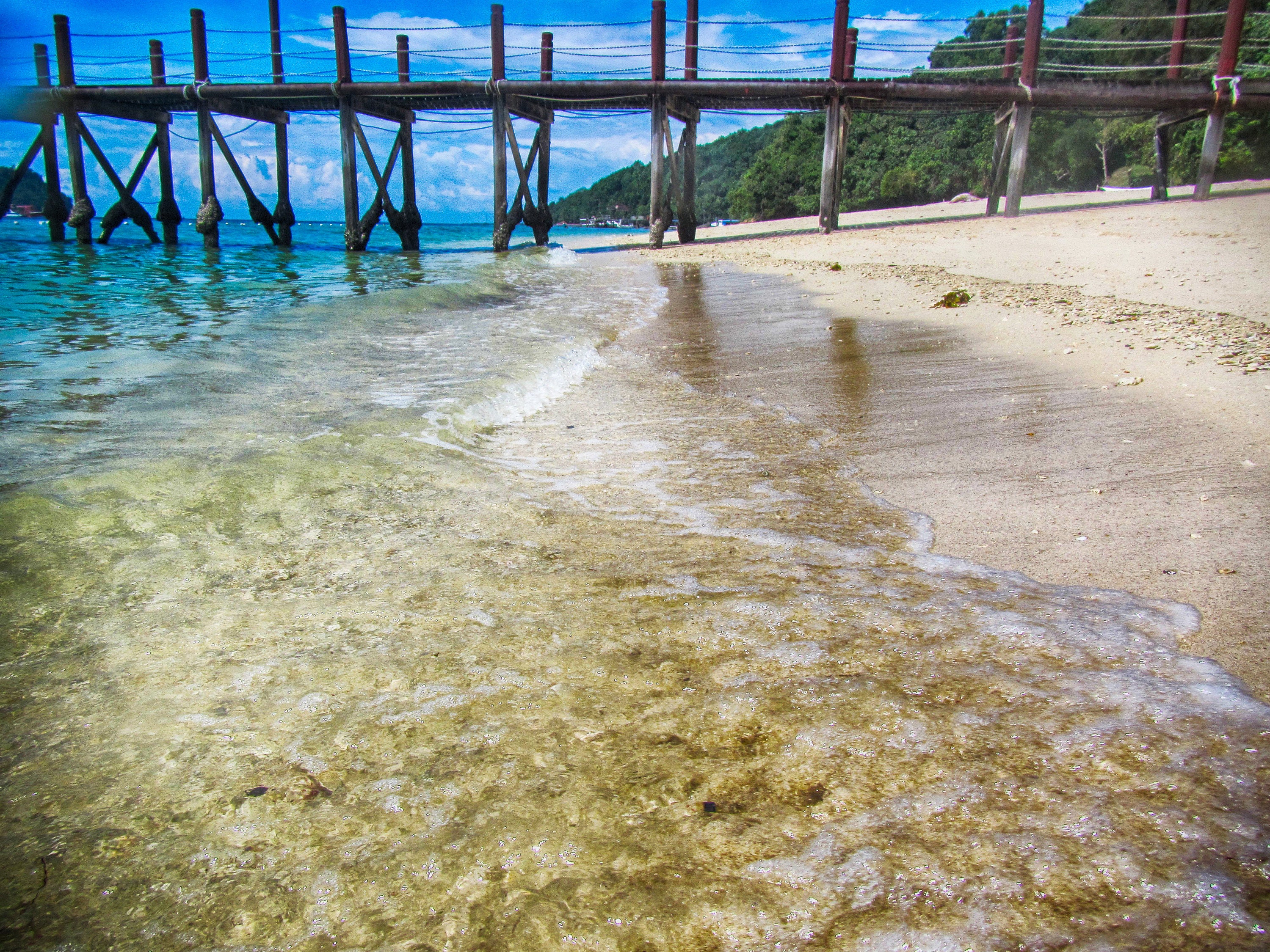 Manukan Island
I made my way down to the ferry terminal and bought my ticket. I also hired some snorkel gear in the hopes of getting some cool underwater shots. I then made my way out to Manukan Island. The sun was shining and it was going to be a beautiful day. About time! I went and grabbed myself a locker to stash my stuff in, and armed with a camera and snorkel gear I waded my way into the ocean. 
Unfortunately the water was super murky and visibility was pretty poor so there goes the photo opportunities. Whilst standing waist deep in water adjusting my mask, something bit me. Hard. Now its always a little bit freaky when something touches your leg when your in the water but what ever this was didn't just brush past me. It slapped me about the knees several times and then bit me. So that was me done for swimming for the day. No way was I going to be swimming in murky water while some Jaws like creature tried to kneecap me.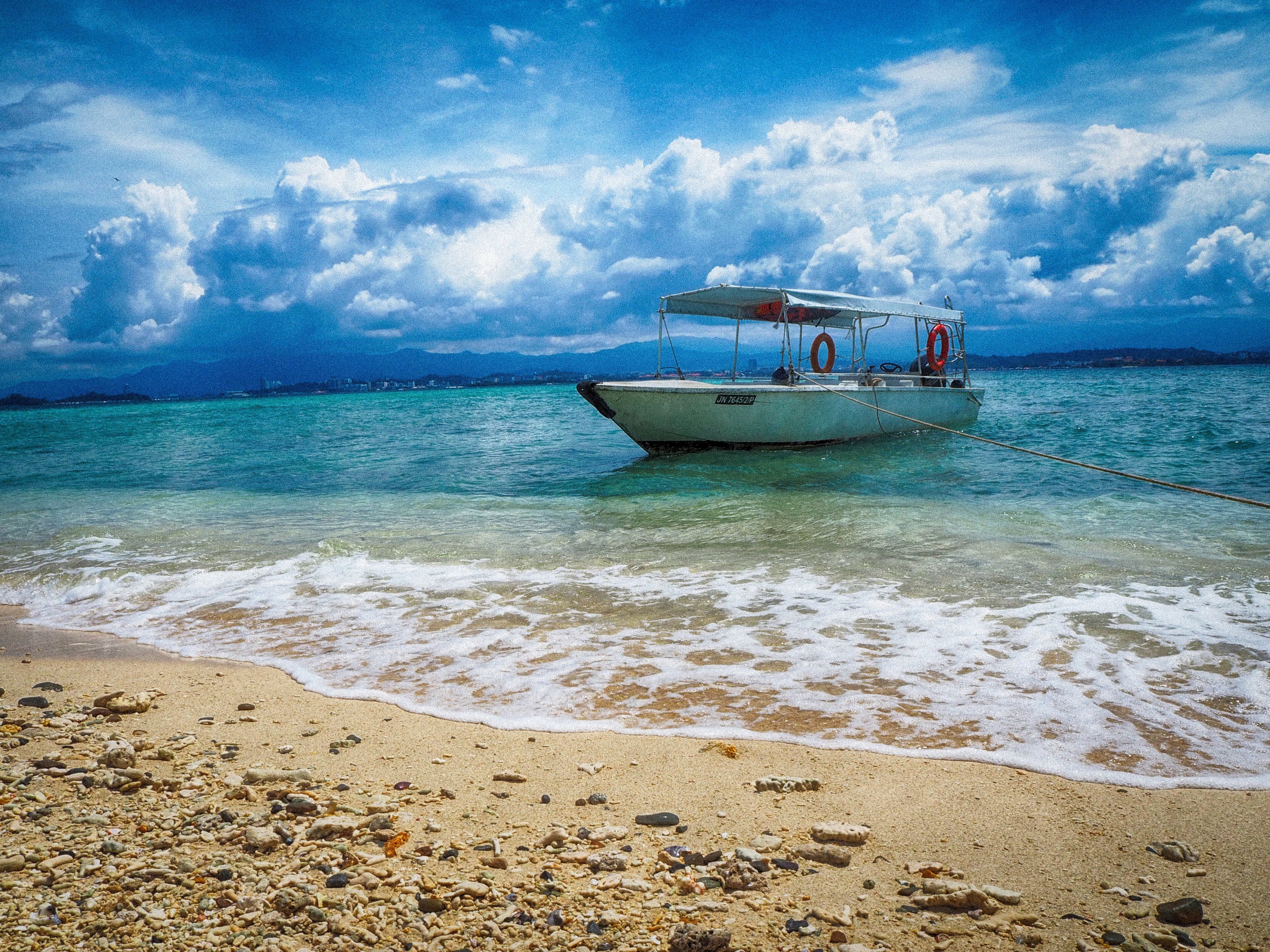 Manukan Island
Just after I got out of the water I heard another scream and figured someone else had been struck by the deadly Kneecap Fish (Im certain thats its offical name). So I was most definitely done with swimming and realised that all my shots from Manukan Island would be taken whilst standing on dry ground. Surely there would be no creatures on land trying to take me out....
  I decided to head to the change rooms to get out of my wet swimsuit. Walking along a bushy garden path I was stopped dead in my tracks as the path was taken up by a huge lizard of some sort. I would have said it was a goanna but to be honest it looked like a Komodo dragon. And it was huge. Ok this wild life really needs to back the hell off for a second. I stood there and waited for him to move because this thing was big enough to bite off my entire leg. He finally meandered off into the garden and I took off out of there as fast as I could.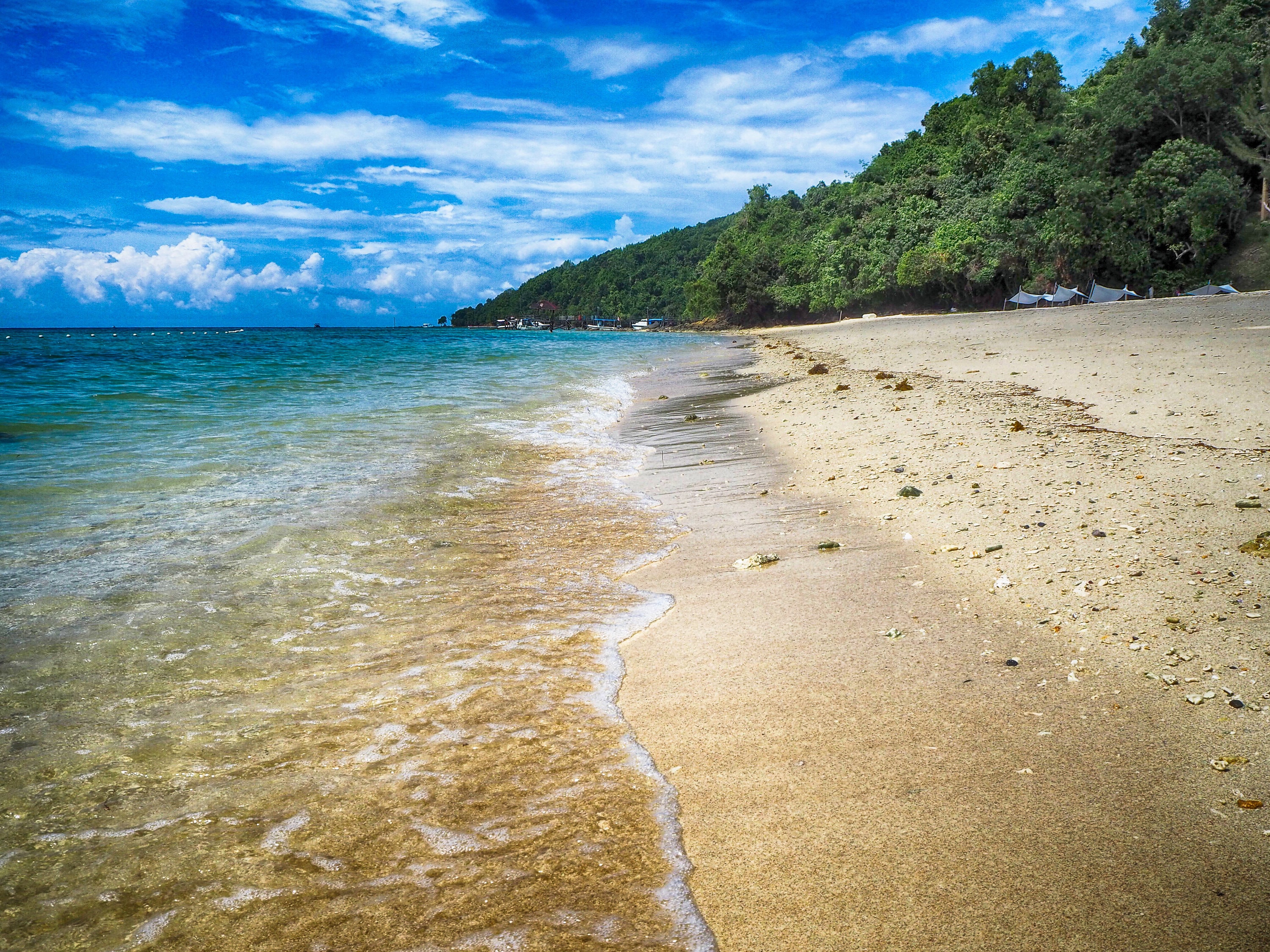 Manukan Island
I spent the next couple of hours alternating between exploring the island and drinking beers under palm trees. This holiday business sure was tough going! Once I was certain I had got all the shots I wanted, I headed back to Kota Kinabalu. Theres always a huge sense of achievement when you manage to use local transport to get somewhere (and don't get lost). This was my first time in Malaysia and so far I was loving it.